How to Set Up a Home Gym? (2023)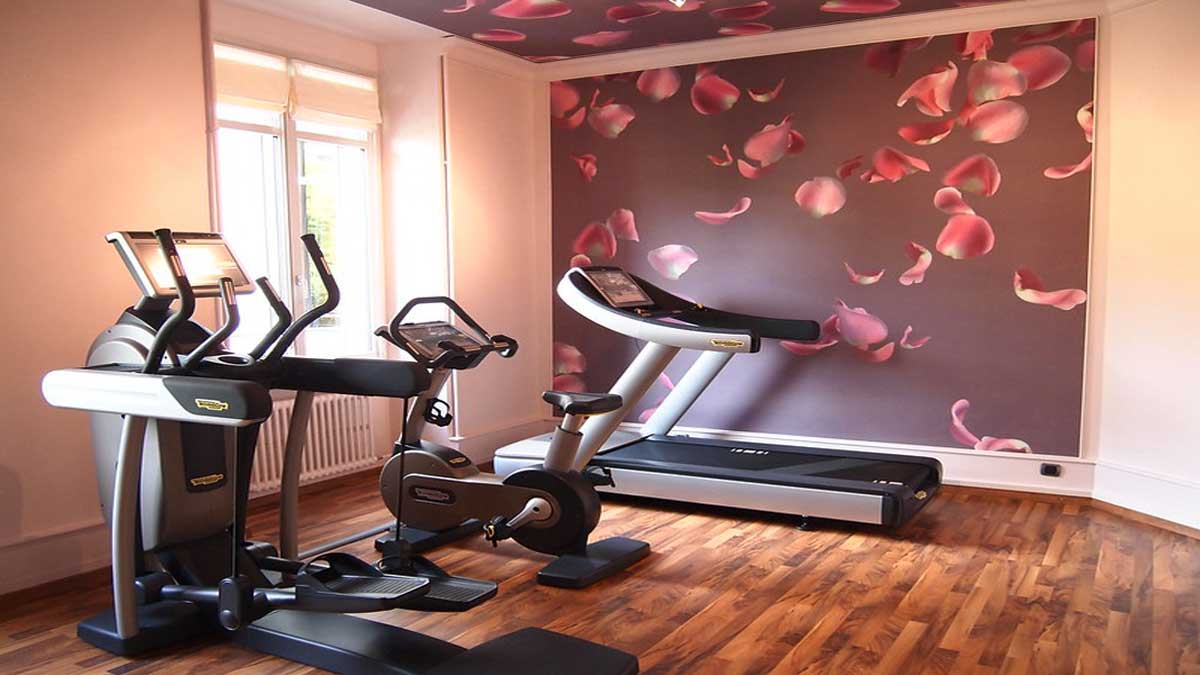 How to Set Up a Home Gym: Having a home gym is the most ideal way to shape up before leaving the house and to refresh after a long tiring day. It is an important area for you to maintain superb health standards and keep strong physically and mentally. It is the best way to utilize that blank area that is about 20 to 50 square feet in your lounge or special room. This will help you to exercise every morning and start your day off lively. It is also ideal to work out and carry out your massage in the evening to psyche up after a long and tiresome day. You can have it in the basement of your home or dedicate a special room for work out. This will keep you healthy and happy at all times.
Best Home Gym Equipment Ideas (How to Set Up a Home Gym)
The following are the most important tools and products for you to set up home gym equipment. They are cheap and affordable and this will allow you to do all manner of exercises at a cheap cost. This will help you wind up comfortably and save a lot of money from expensive membership dues when you join a fitness club and also the fees that pop up. This will save you time wasted while commuting from your home to the commercial gym. It will also allow you to enjoy your favorite music from your home theatre system as you exercise. A home gym has the advantage of deciding on the kind of workout you need and the duration unlike in clubs where the instructor makes decisions on your behalf. The following are the best home gym equipment ideas you cannot miss in your home gym.
Kettlebell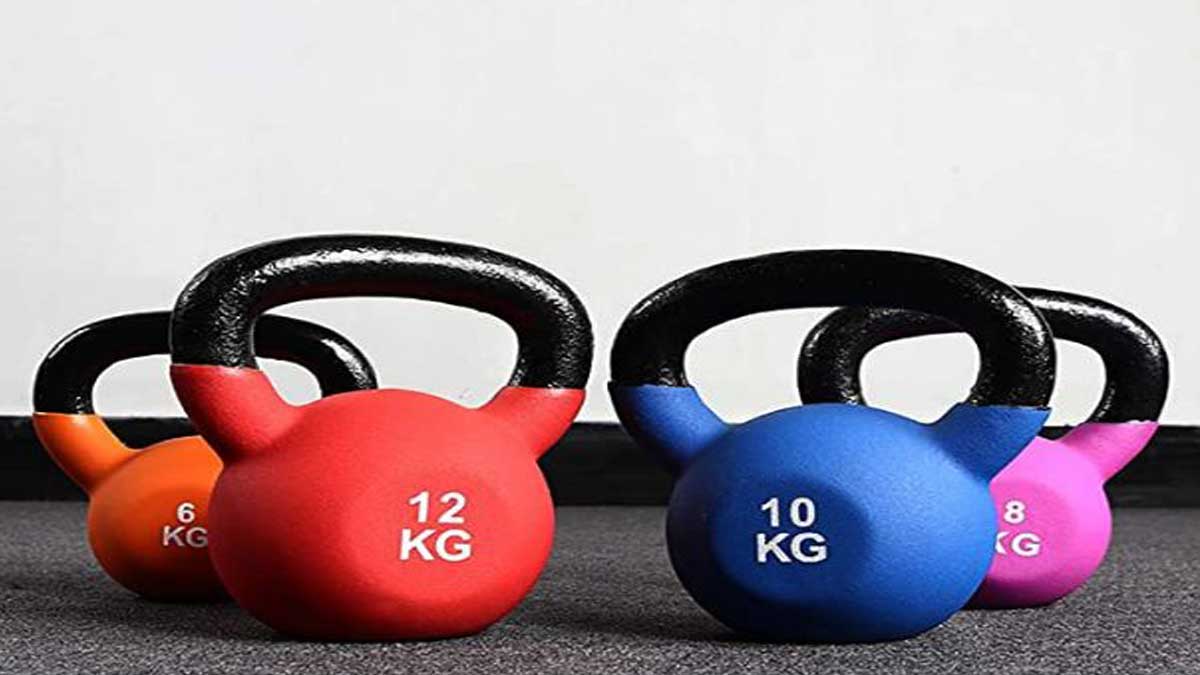 Having a bionic body soft kettlebell with a handle will help you implement an all-around workout. It will help you do swings and goblet squats within a limited amount of space. It is safe and powerful and will not break if you drop it on the floor.
Reversible mat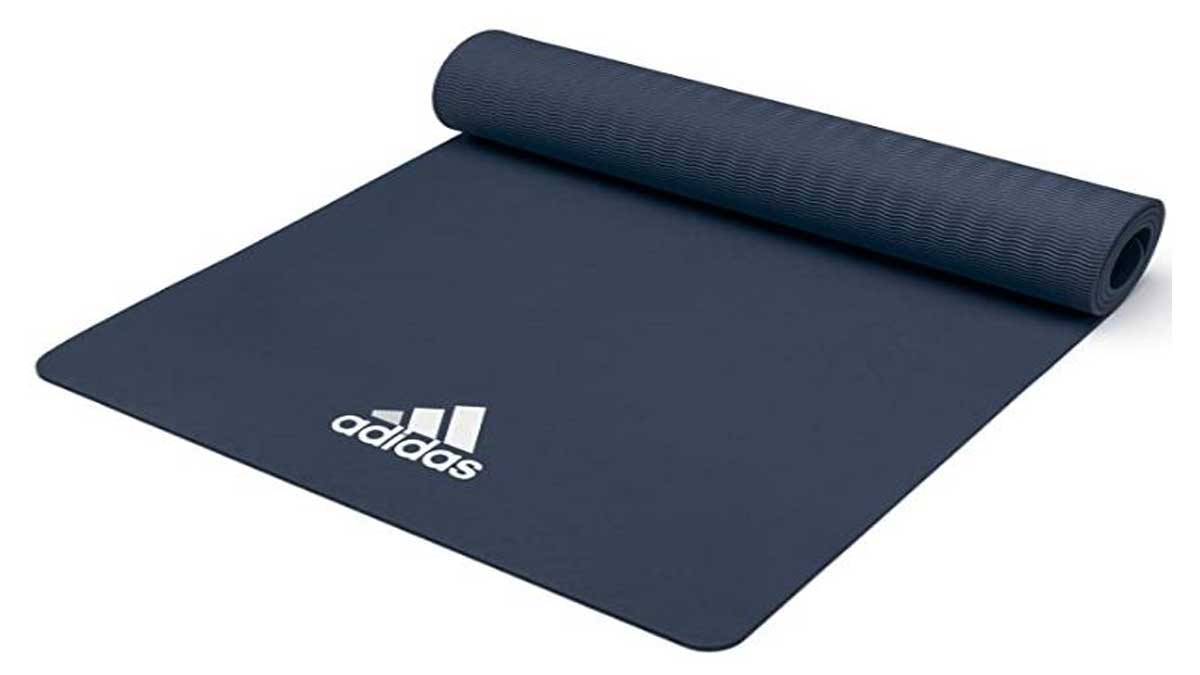 You definitely need a yoga mat for that perfect workout at home. It is perfect for abs and basic stretching you can opt for the Lululemon brand for the most ideal yoga mat.
CAP barbell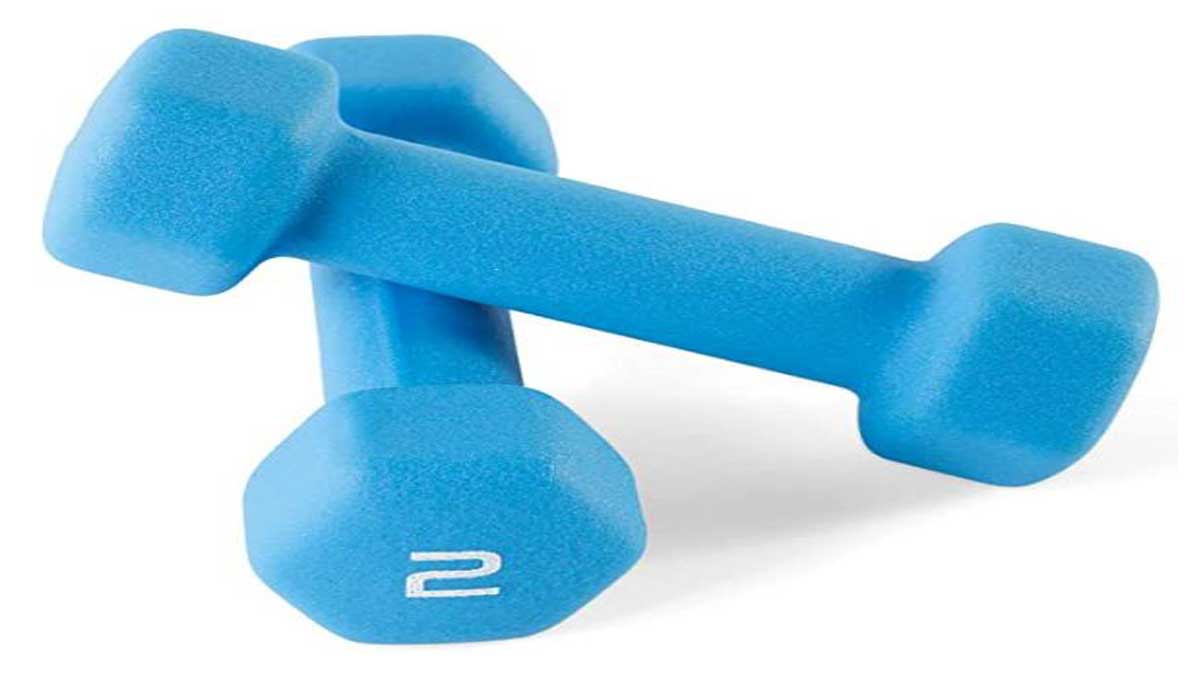 This is a smaller version of the full-size Olympic barbell. It is 5 feet long and weighs 25lbs. It will not take a large space in your home gym. It is ideal to build your biceps and triceps and make your arms strong. It is cheap and will take the weights you want and allow you to add more you get stronger and improve.
Power guidance battle rope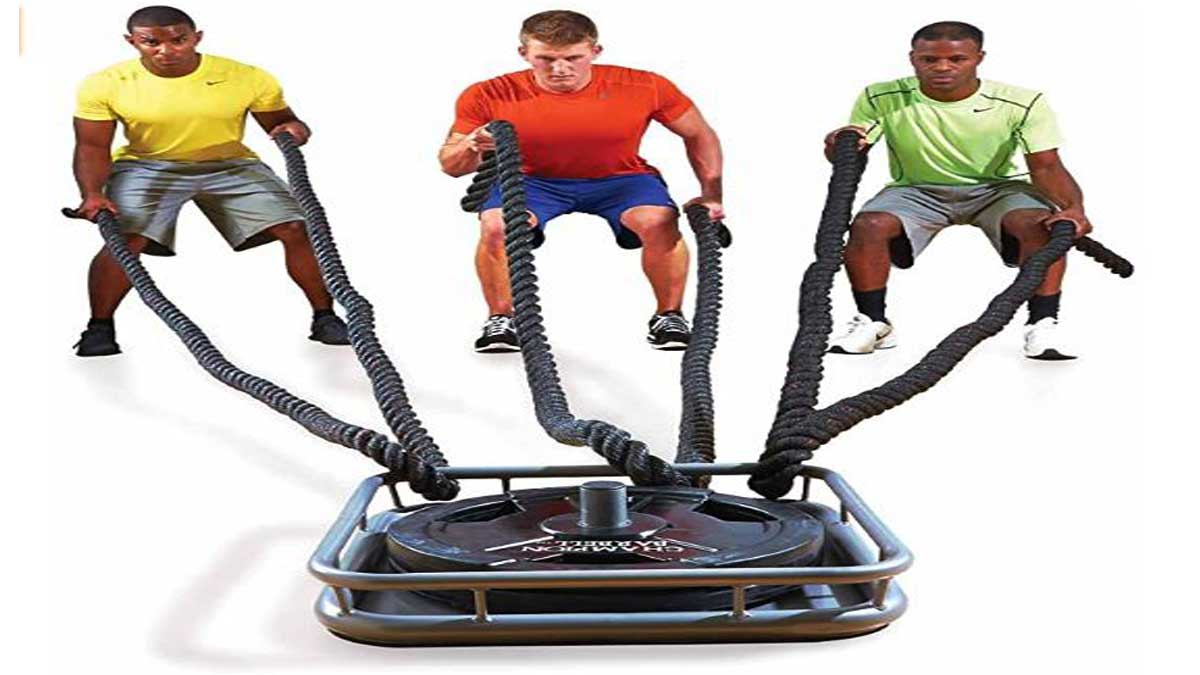 If you are one of the daring self challengers, make your cardio much tougher at home with a power guidance battle rope. It will perform great waves, slams, and more activities. All you will need is a strong anchor and a large space for you to stretch and move about.
Heavy bag
An ever-last heavy punching bag is ideal for your home gym if outdoor cardio does not impress or favor you. It is great at incinerating fat and will help you build power and explosive speed. It comes equipped with gloves and wraps and you can start to rumble right away the product lands in your home gym. It will definitely be a great indicator of how to set up your home gym.
Gymnastic rings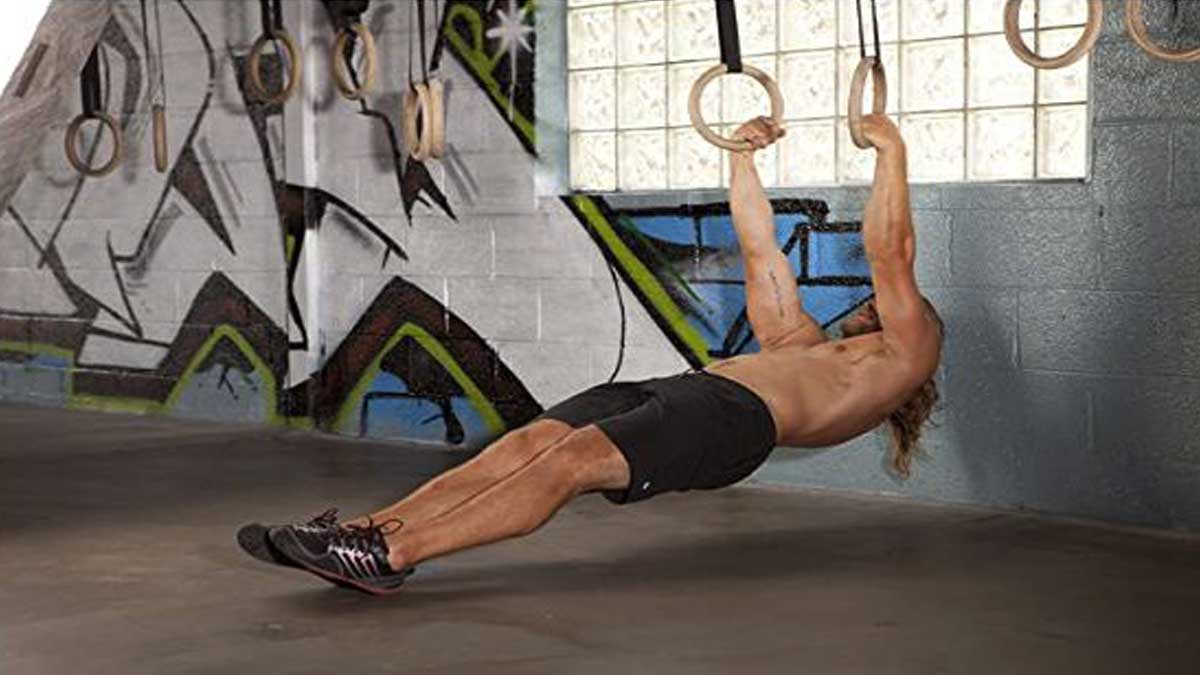 Ensure you select cheap garage-fit plastic gymnastic rings that will allow you to hang all day from them. They are very great for old-school workouts and taking part in suspension training exercises. You will comfortably carry out pull-ups, nail keeps, and more favorable tasks. This improves both your brain and body fitness.
Power tower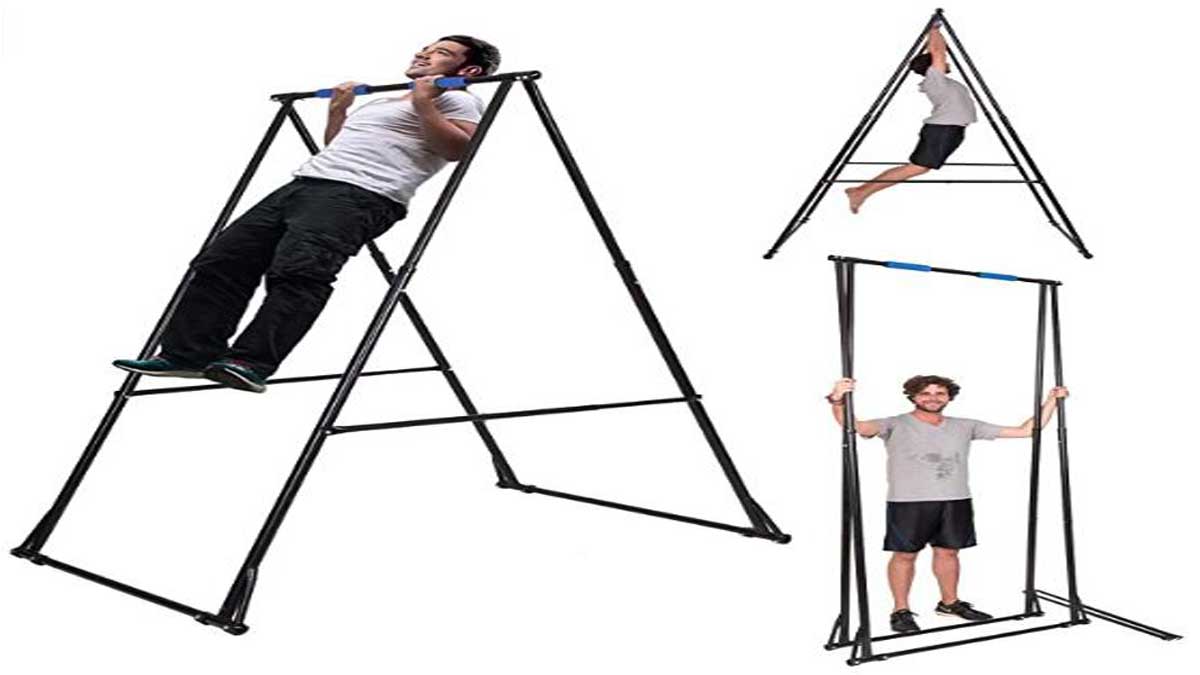 Having a power tower in your home gym is the best way to build your muscles and add yourself some improved stamina and resilience. A men's health multi-function power tower is adjustable and ergonomically designed. It has a 400-pound weight capacity. It is also equipped with cushioned arm and backrests for additional comfort and support during your workout.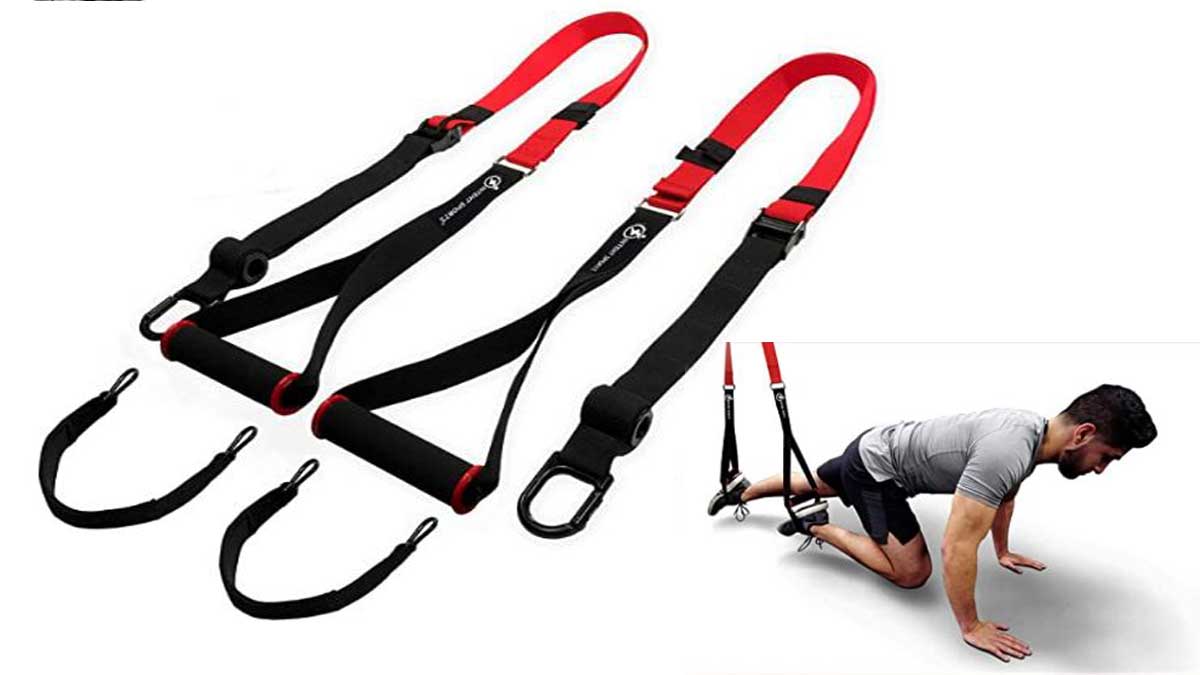 This is very ideal for your bodyweight workouts. It is the kind of system that will allow you to suspend your body and stretch with limited space in your home gym area. This will help you reduce body weight and give you that perfect full-body muscle relaxation. It is the kind of system that will give you less tiring and enjoyable workouts.
Gorilla bow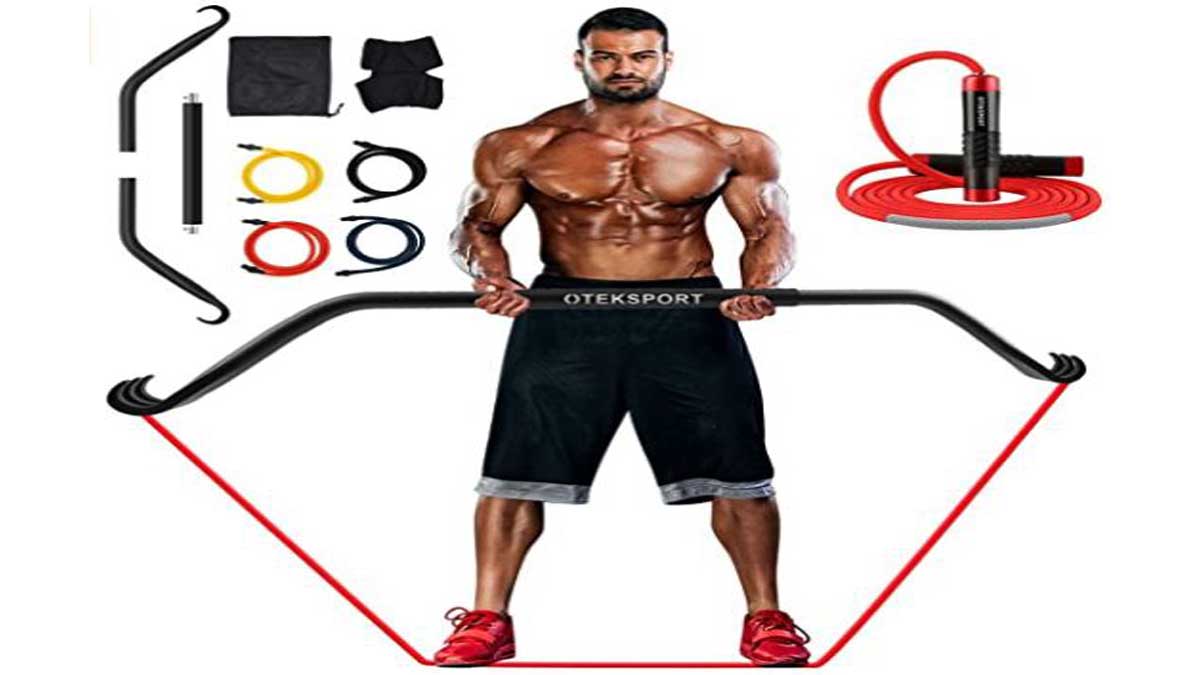 This is the ideal home gym equipment for twisting enthusiasts. It is important for muscle flexing and stretching. It contains bands and a bow that will provide variable resistance to support twists when you partake in different exercises whatsoever their number. It is ideal for keeping your muscles under tension. You should have it for your muscle building.
Helm balance trainer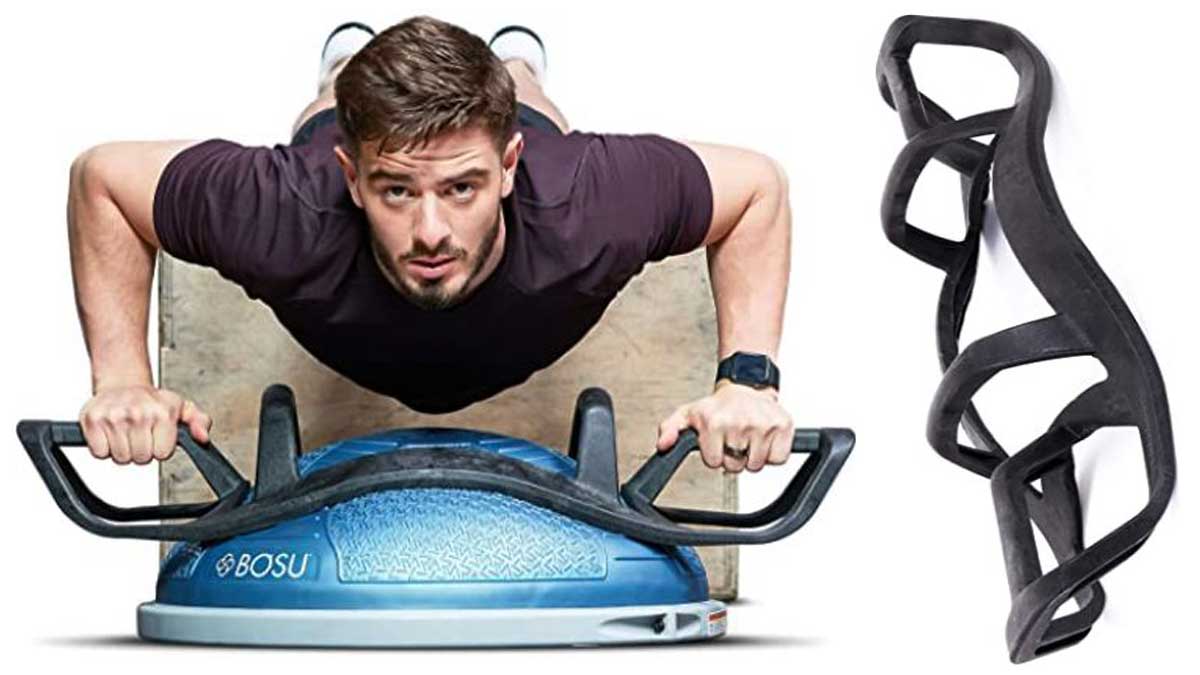 This is a great tool to help you challenge your balance and improve your mental coordination. You can use it on the floor or on any stability ball. A great deal to turbocharge any exercise by incorporating this trainer. It will activate your core as you fire up all the in-between stabilization muscles.
Like also>>

Best Whole Body Vibration Machine for Weight Loss of 2022
Rower rowing machine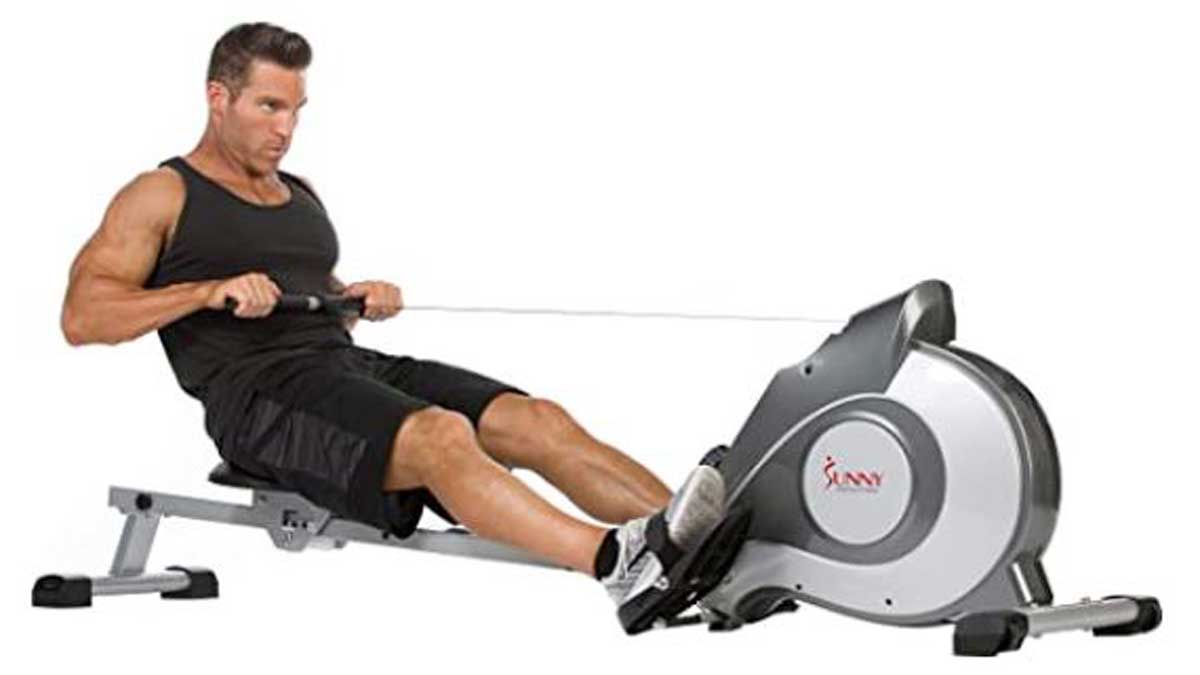 For low-impact cardio, go for this lag-free men's health Bluetooth rower rowing machine. It allows users to enjoy a customized workout with 14 levels of calibrated resistance. With it, you are able to connect to the MyCloudFitness app and you are able to track all of your workouts and also participate in the on-demand studio workouts.
Power rack
This comes in handy if you do not have adequate room for setting up a full-on power rack. It is a better and more compact option for you to do some pullups, dips, chin-ups, and any other exercise that you can try doing while situated in a hanging position. It is strong and will comfortably support up to 400 pounds.
This is a cycling bike that will improve your body stability, feet stamina, and strength. It gives you the normal feel of outdoor cycling in your house when the weather outside is not conducive to outdoor activities. Choose a bike that has in-built resistance levels that up the ante on your workout. Check for its specifications to ensure that it has adjustable handlebars that are 2 way spanning and a 4-way adjustable seat for you to take the most comfortable stature or sitting position. Accessories like a tablet or phone holder will make your workout lively. You can also take an in-studio spin class if it comes with a connection to the MyCloudFitness app.
You May Like>>
Pro weighted vest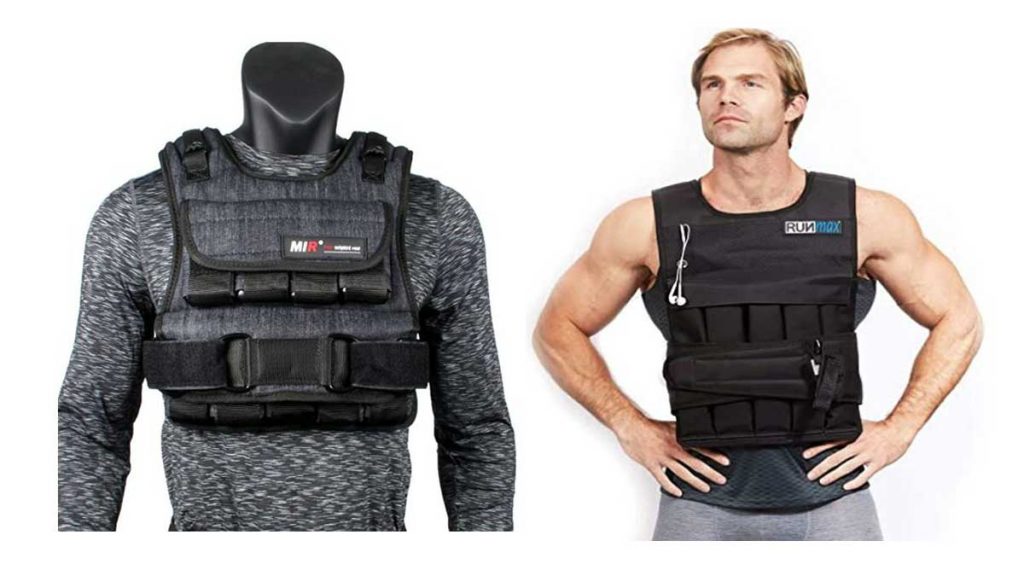 To improve your stamina and perseverance, a weighted vest is an idea to wear for you. It is 20lbs and will give you an extra challenge to your body workouts. It is less bulky and has a slim profile making it the most ideal vest to wear during workouts. You can adjust the load to your suitable levels by the 2.5lb increments.
Air lower
You need to warm up your body before taking any workouts. This whole-body rowing machine will help you achieve this and you can max out the resistance to add more weight to your back, arms, and shoulders.
Ball set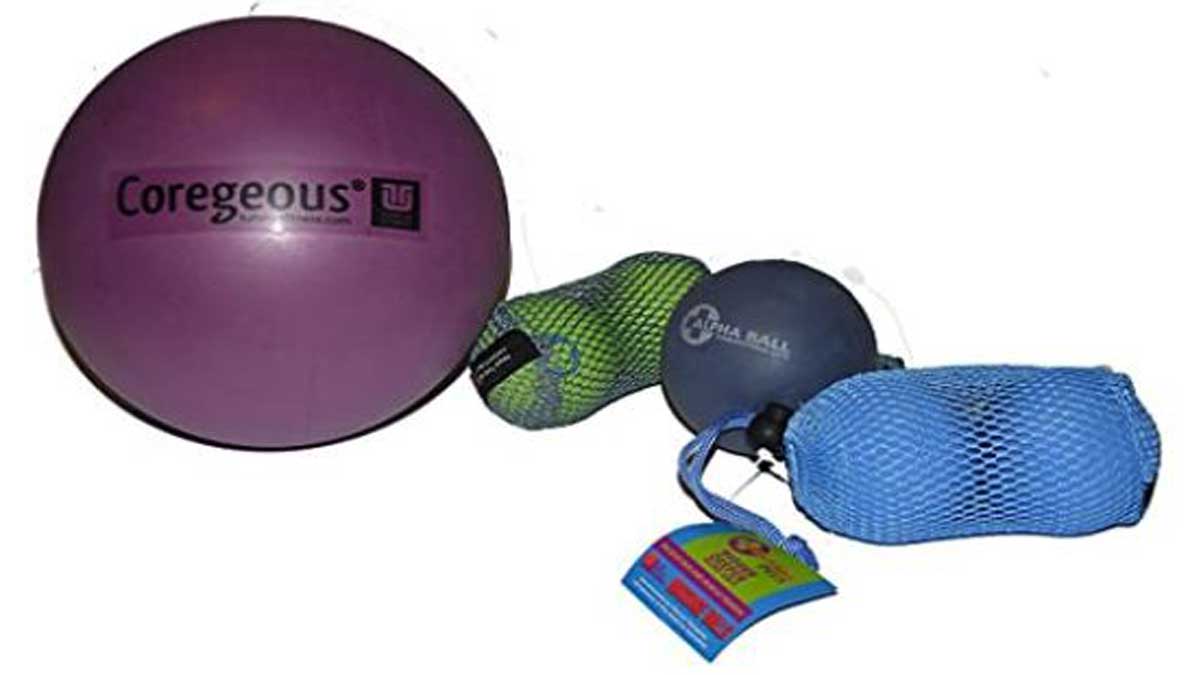 This is a set that will give you all the essentials needed in a gym. They are easy to hold and have a firm grip with the attached rubber shell. It is a set that every home gym needs and should be a priority while selecting the equipment to have.
Push up stands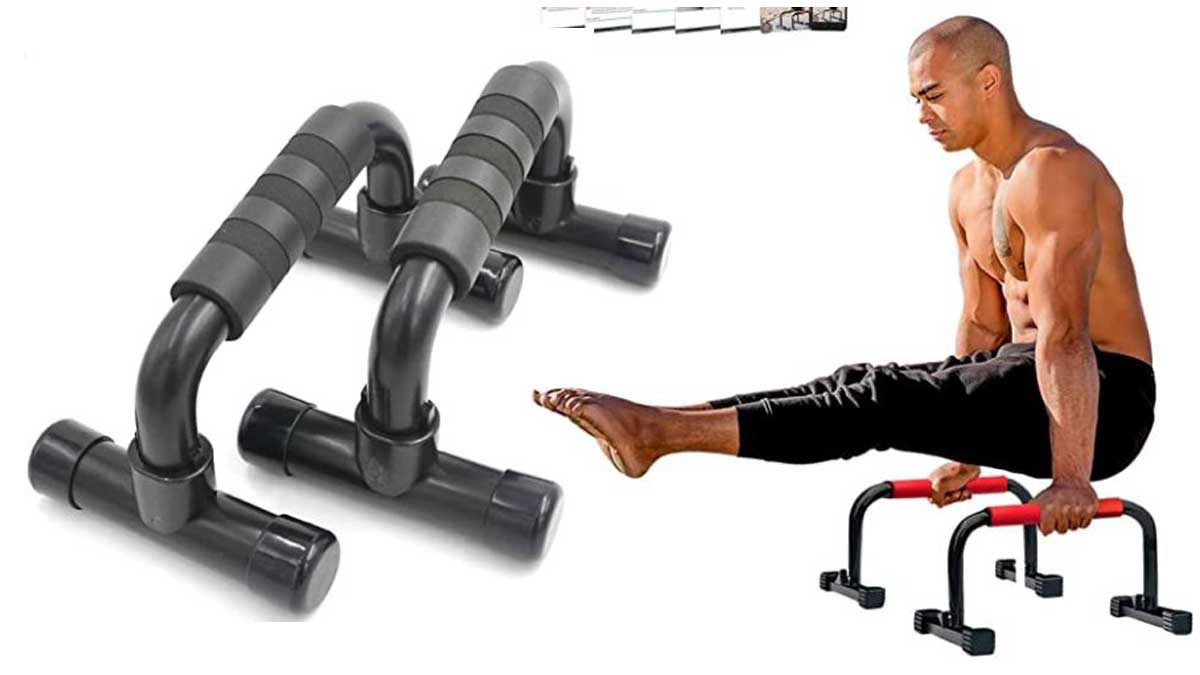 Upper body exercises can easily be done with no equipment and push-ups fall under this category. Inclined grip stands will therefore make it more effective and enjoyable. The stands will help you protect your wrists and better the engagement of your shoulders, arms, chest, and core.
Learn More>>
Foam tiles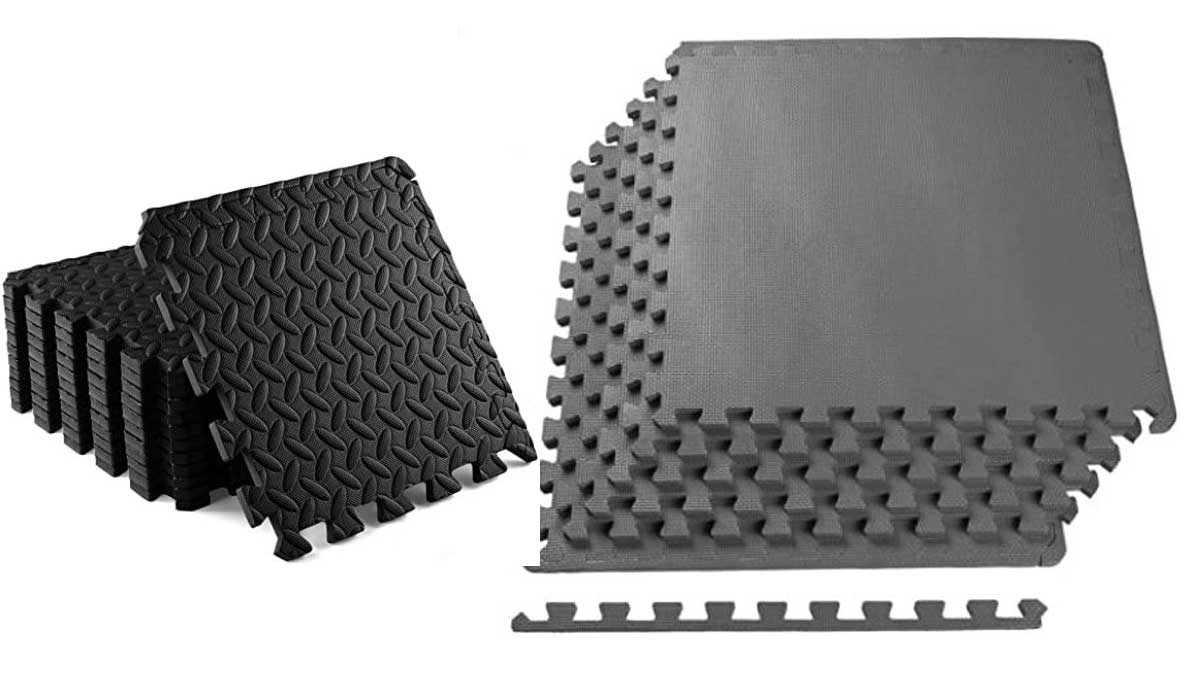 It can be very fatal trying to do your workouts on a sliding floor. Tile joints can also pose a danger for accidents. Nontoxic foam tiles are therefore ideal to form part of your home gym's floor. The foam tiles are hardwearing and soft to lower the impact in case of a fall from the suspension training system. It also makes it ideal for jogs, knuckles, and skipping since your feet will not get hurt.
Treadmill
This will give you numerous workout options. It can easily allow you to stream group fitness classes and make you feel present anywhere in this world. It is a great speed booster and is customized to suit your levels. A Nordic track smart treadmill is ideal for you.
Health and Fitness stationary bike
This will help you enjoy cycling even when the weather outdoors is bad and forces you to stay indoors. You will be able to take long miles of cycling while in the house. A customized stationary bike will provide you with a screen to gauge your speed and miles traveled. A bike that is sturdy and has no frills will help you improve in workouts safely. It will also help attain great levels of lower-body resistance.
Foam roller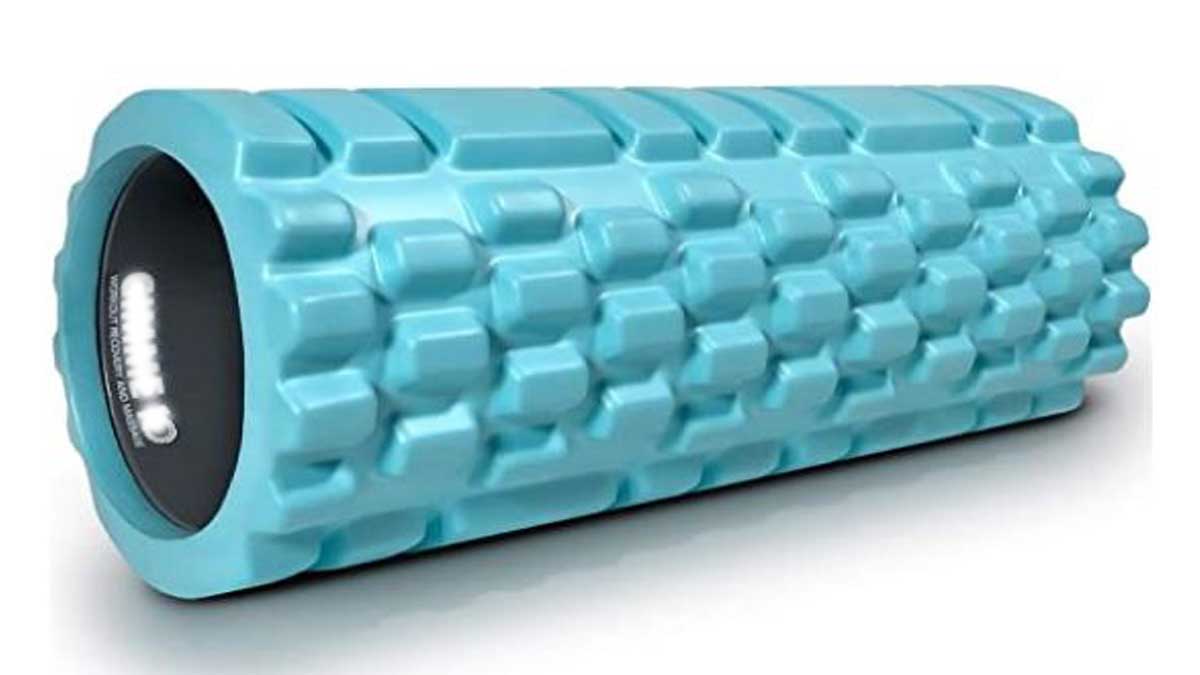 It is often a great discomfort while experiencing sore muscles. This foam roller is ideal for nursing them and trying to smooth out the muscles. It can also be used for exercises such as rolling. It is strong and soft and can never collapse or change its shape however much you use it.
Spin bike
This comes with more activities while doing indoor cycling. It gives you more challenges rather than partaking in aimless pedaling. Choose a Peloton smart spin bike for this kind of exercise. There are master trainers from Peloton headquarters in New York who will help you with streamed workout classes. Have one and enjoy perfect lower body strengthening.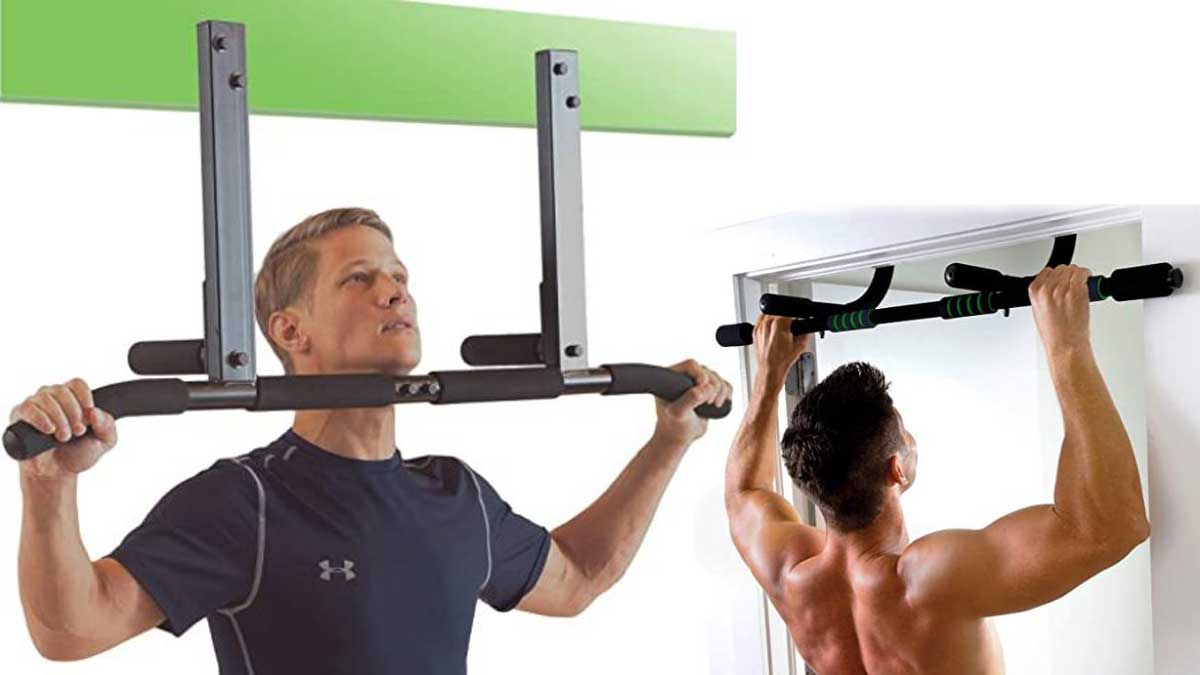 The pullup bar looks like a power tower less for added stability on the front side of your door frame. It allows you to do staining exercises while at home. You will be able to do your pullups, chin-ups, and back and bicep exercises at ease. It does not come with whistles and bells. All you need is to drill this equipment into your door to enhance its stability and safety.
This is a great workout machine that gives you body fitness while in an upright posture. You will be able to watch your television as you exercise your body. A great way to multitask and enjoy series and movies while enhancing body fitness at the same time. A Bow flex M3 Max trainer is the best device to perform such tasks and psyche up your brains after a long tiring day while your favorite TV program does not pass you.
Fitness fan bike
One of the greatest home gym equipment for you to do a cardio workout. A fan bike is ideal for you to cycle at routine intervals. It will keep your arms involved and has an in-built computer for preprogramming splits.
Ab wheel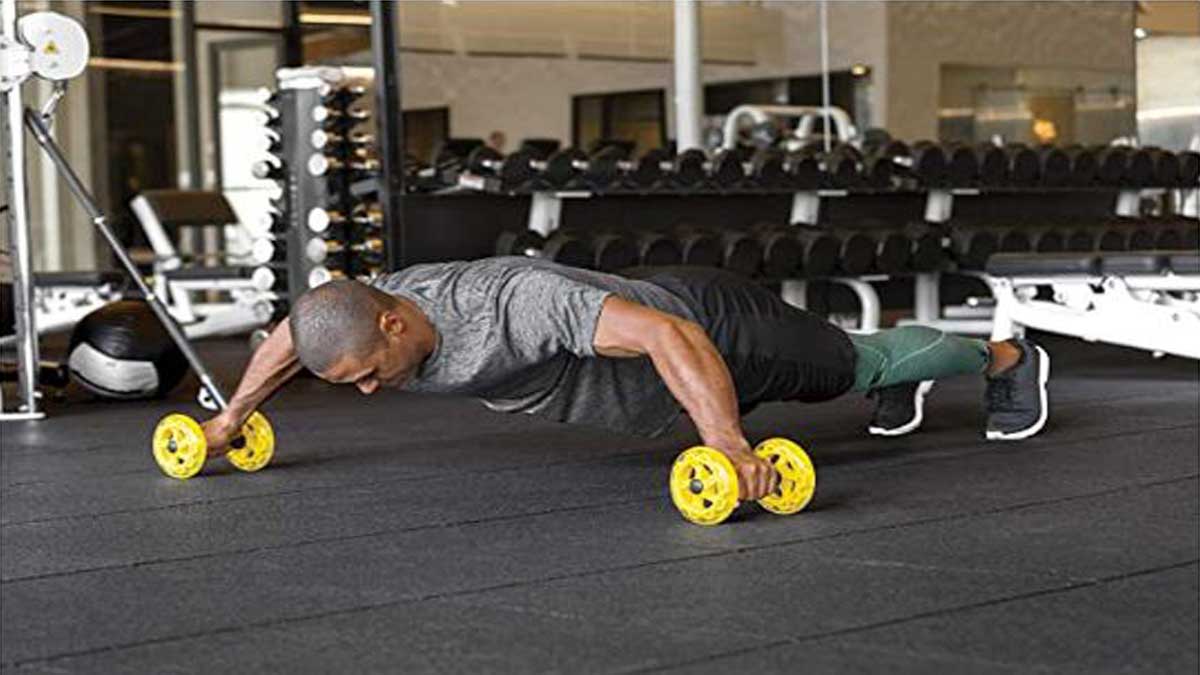 This wheel is ultra-wide and more stable. Unlike traditional ab wheels, it allows you to carry out your ab roll-outs with better form. There is a very good carbon steel spring for you to burn intensely at the top of each rep. This will help you make well-defined abs that will keep your belly shape for a long.
Home gym strength system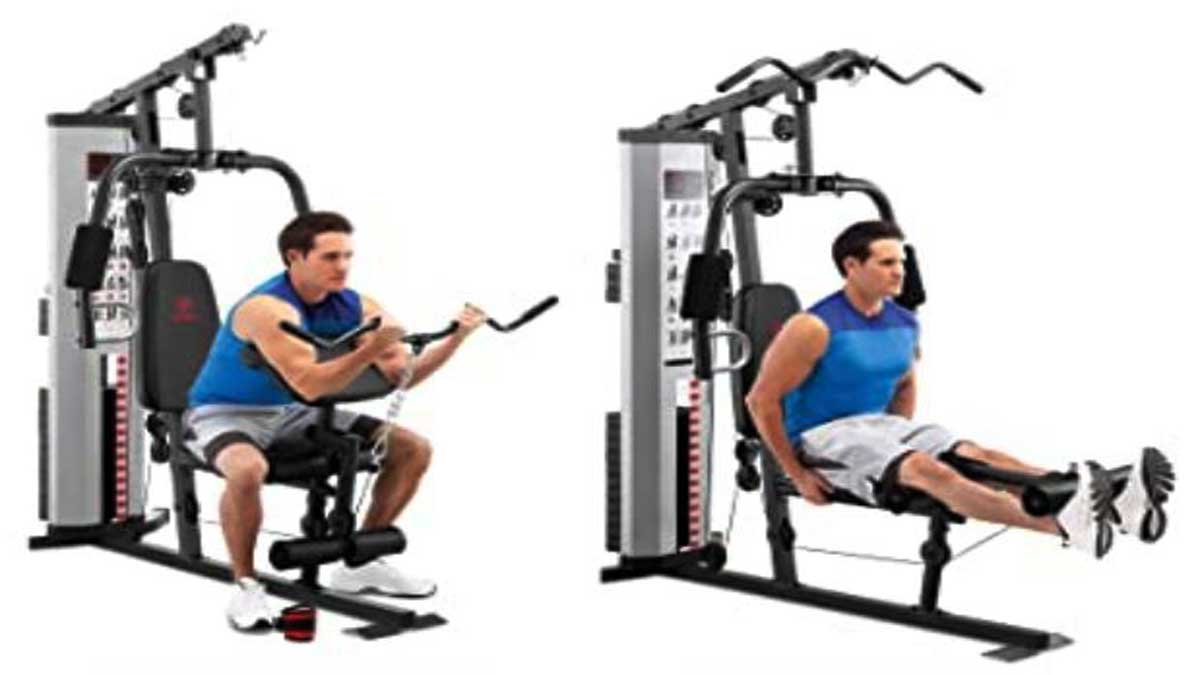 This is the ultimate home gym system for you to increase your body strength, flexibility, and stability. A Bowflex Xtreme 2 SE home gym system is the most ideal for you. It uses rods instead of weights and it is therefore much easier to maneuver than other strength systems. It also provides great resistance of up to 210 pounds.
Fit simplify resistance bands
This is ideal for band-based exercises. It will help increase the level of resistance during your workouts and this, in turn, helps improve the stamina of your muscles. It is a very affordable workout tool that you should equip your home gym with.
Adjustable dumbbells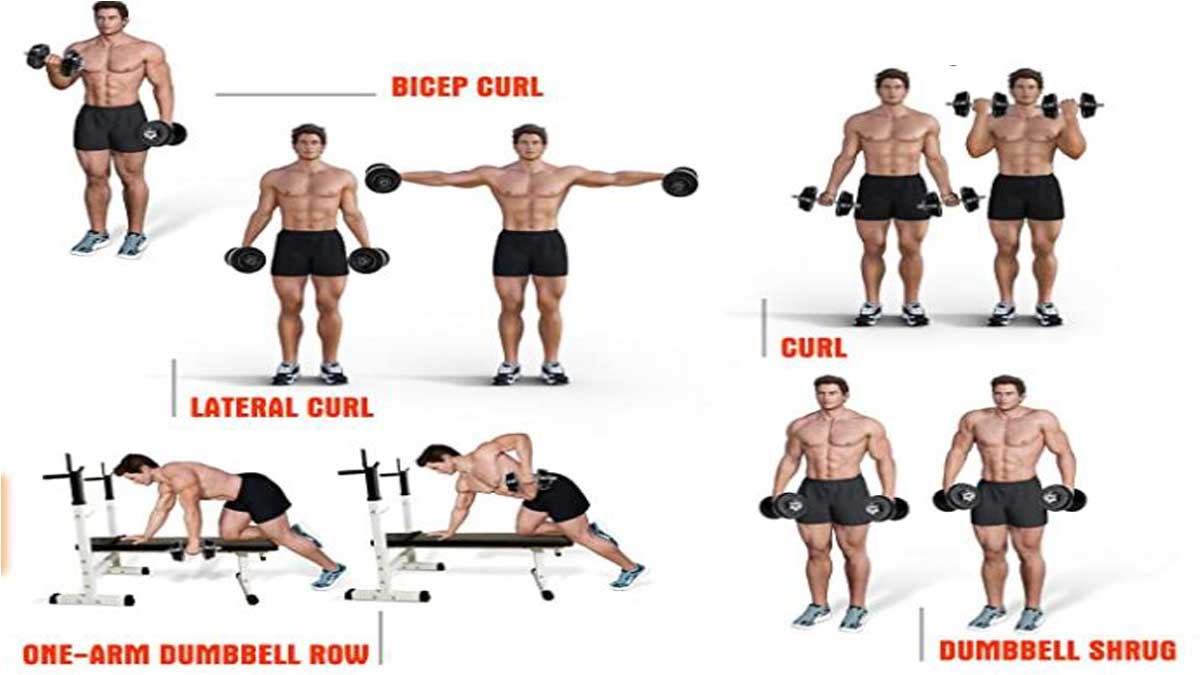 This is made for you to compensate for an entire rack inside your home gym. This dumbbell comes with all of the weight you need to carry out your workouts in a more compact form. This will help you maximize space and avoid cluttering your garage with an entire rack. The weights are adjustable and you can shift them between 5 and 25 pounds.
Step platform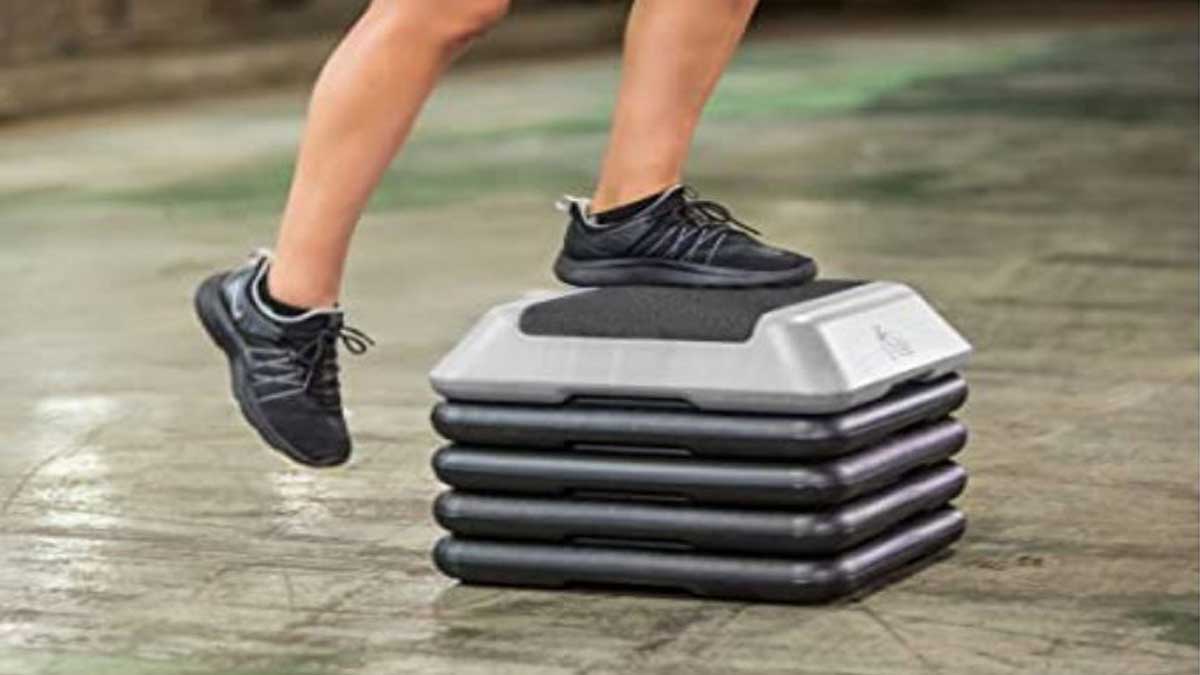 This is a lightweight and sturdy platform. It is very ideal for both ploy and cardio workouts. You can also improvise it as a bench for chest dumbbell presses. You should have it fitted in your home gym and you will always be able to crank up the intensity intended during your next training session.
Flat utility bench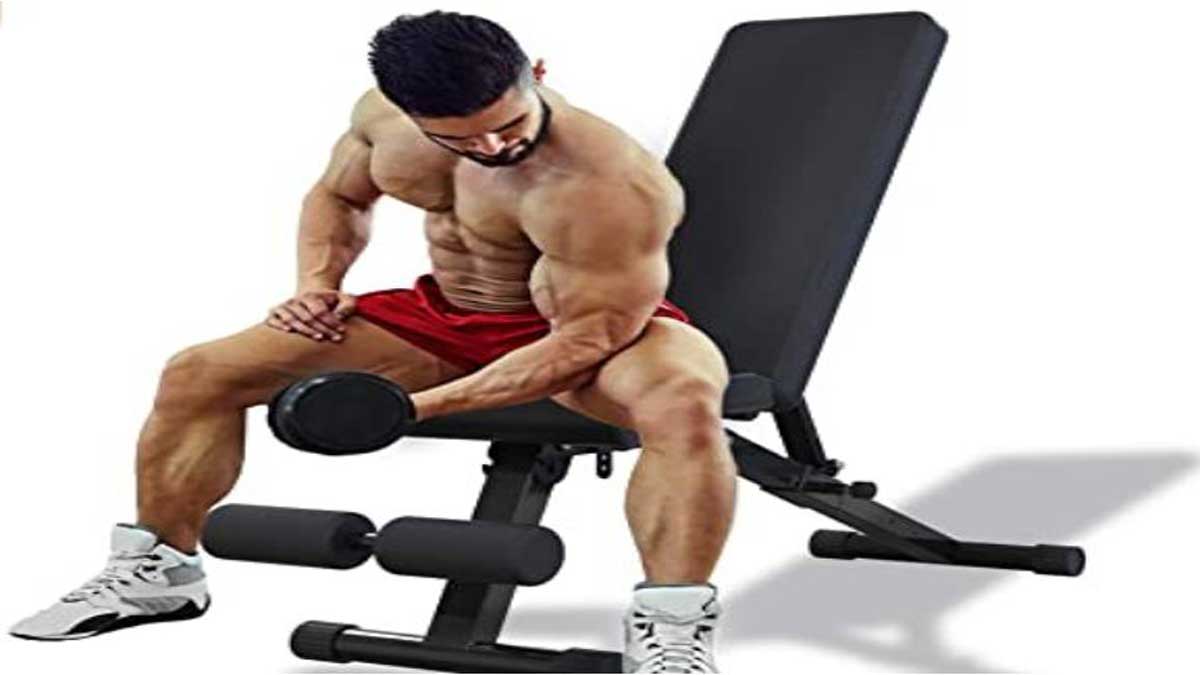 If you are a weighted strength training enthusiast, this flat utility bench is a must-have for you in your home gym. It is very easy to assemble and can support up to 600 pounds of body weight.
Cardio stair stepper
This is one of the most intense and enjoyable lower body workout equipment. It comes with adjustable bands of resistance and can allow you to increase the stair height up to 10 degrees to add more intensity. It can support up to 250 pounds and is customized with an LCD display screen for you to keep track of your workouts. A free MyCloudFitness app comes in handy with this home gym equipment for you to access trainers.
Skipping rope
To complete an effective cardio workout, a home gym jump rope is a must-have for you at home. It reduces edema and improves blood circulation in your feet. It is an important tool to keep your fit strong as you take 30 minutes of rope skipping every day. It is made in the form of a steel wire rope that is coated with PVC and the handles are coated with non-toxic foam for a soft and firm grip.
Resistance system
Having a high-fit gear resistance system allows you to enjoy a customized and super smart resistance workout. This home gym equipment comes with smart sensors that will detect biometrics and will give you data on calories burnt, reps, resistance, and all the other important specifics.
Fight camp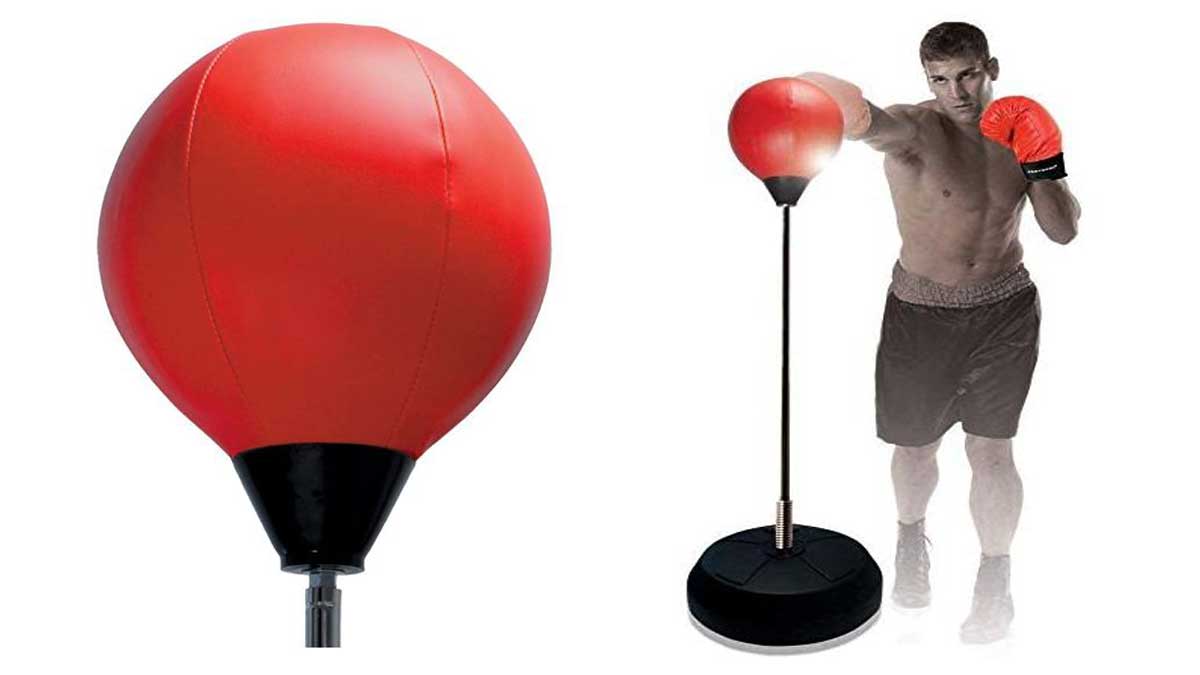 If you are a boxing lover or enthusiast, this fight camp becomes the most important tool to equip your home garage gym with. It is for both boxing and kickboxing where you are able to stream interactive boxing workouts.
This type of band will enable you to perform everything from pullups to stretches, bench presses, and squats. It gives you a top chance to try a variety of workout ideas that may come to your mind. The resistance can also be varied to suit your strength. It ranges from 10 to 175 pounds.
Kettle Gryp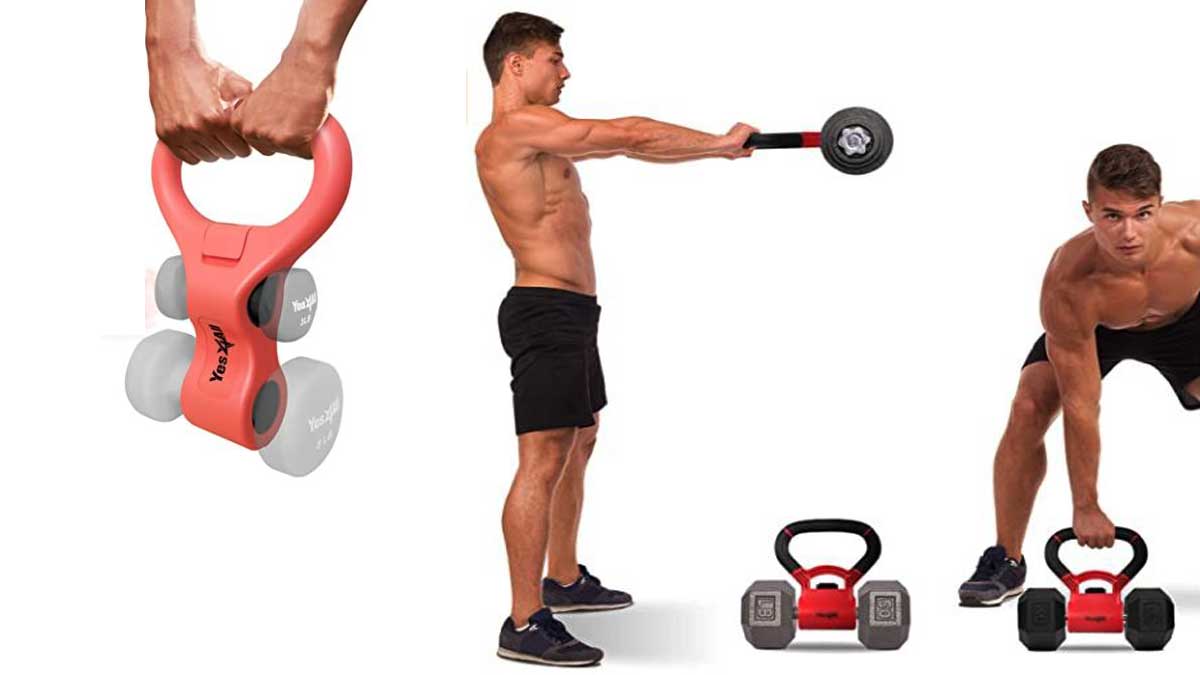 This comes in handy when you do not have kettlebells for you to equip your home gym with. This equipment is light and easy for you to travel with. It is a 1-pound attachable handle that will convert sets of dumbbells into sets of kettlebells to improve your strength during workouts.
Power cage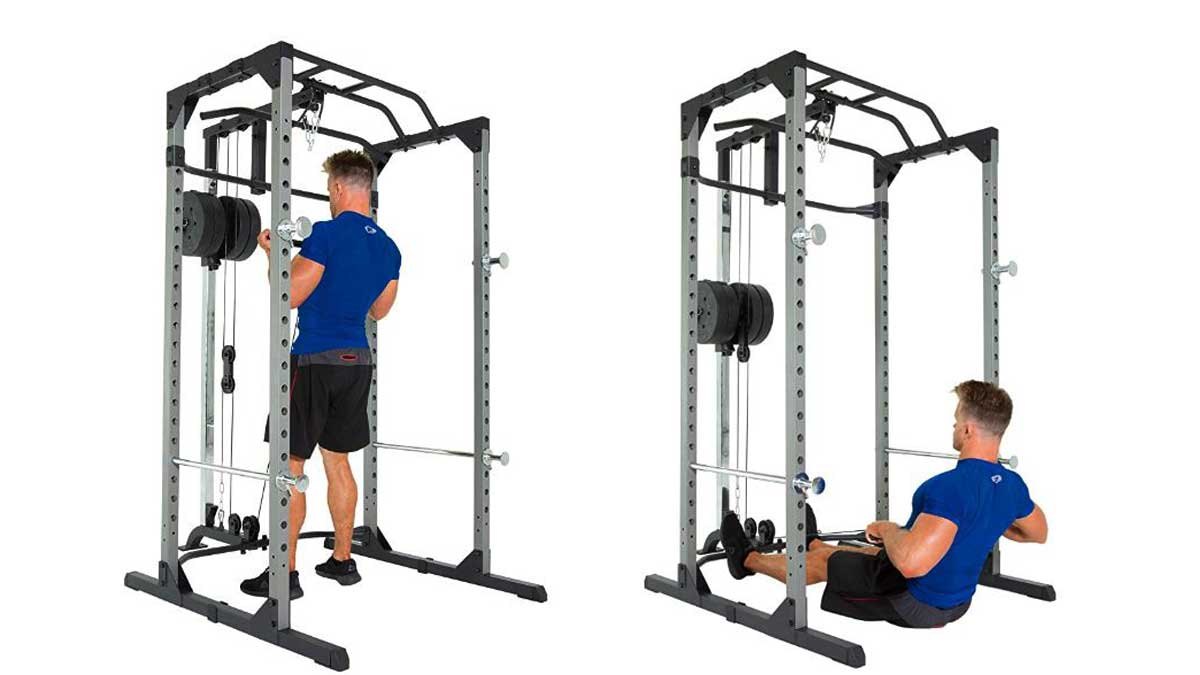 Having a power cage for all types of workouts is the most ideal thing to do for your home gym. It will improve your muscle strength. Look for a fitness reality 810XLT Super Max Power cage that will keep you refreshed in your home gym for fun or after a heavy sleep to jog up your brains in the morning. It is made with 19 adjustable height levels and a weight capacity of 800 pounds. The other advantage is that it is very affordable and will give you good returns for your money.
Braided Xertube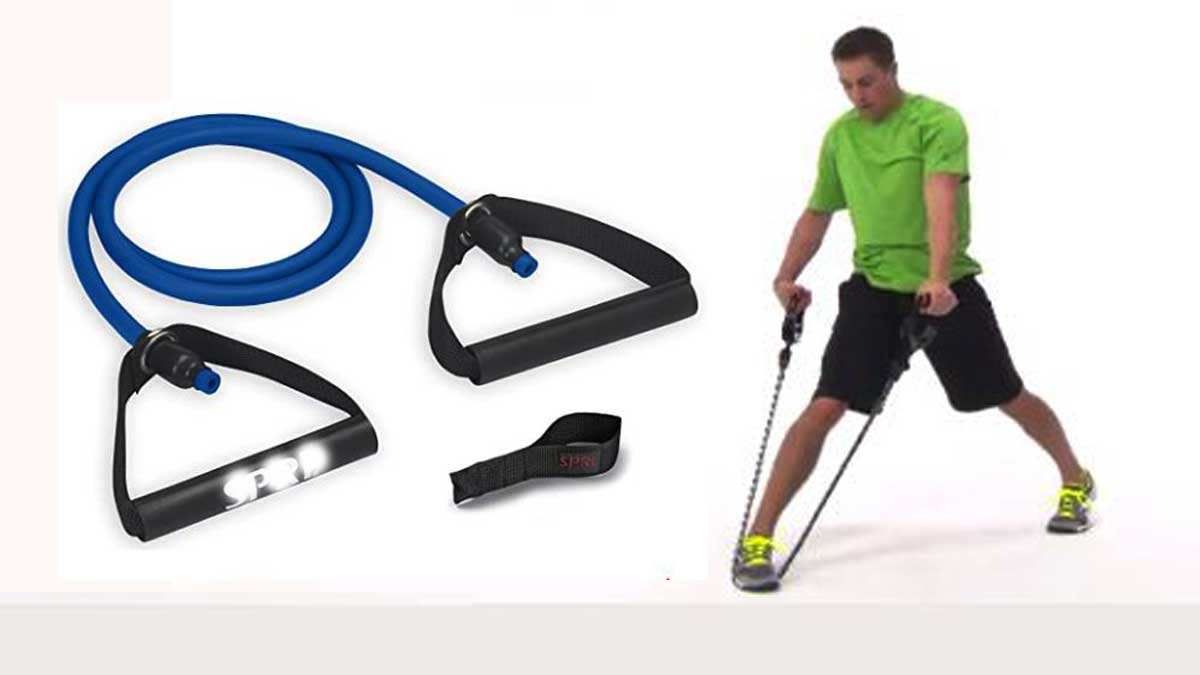 These braided bands come in form of 4 tubes braided together to improve resistance during your workouts. They are braided for additional strength and durability and you will definitely enjoy using them. With this gym tool, you can pull and stretch to improve your muscle strength and flexibility.
Cross rope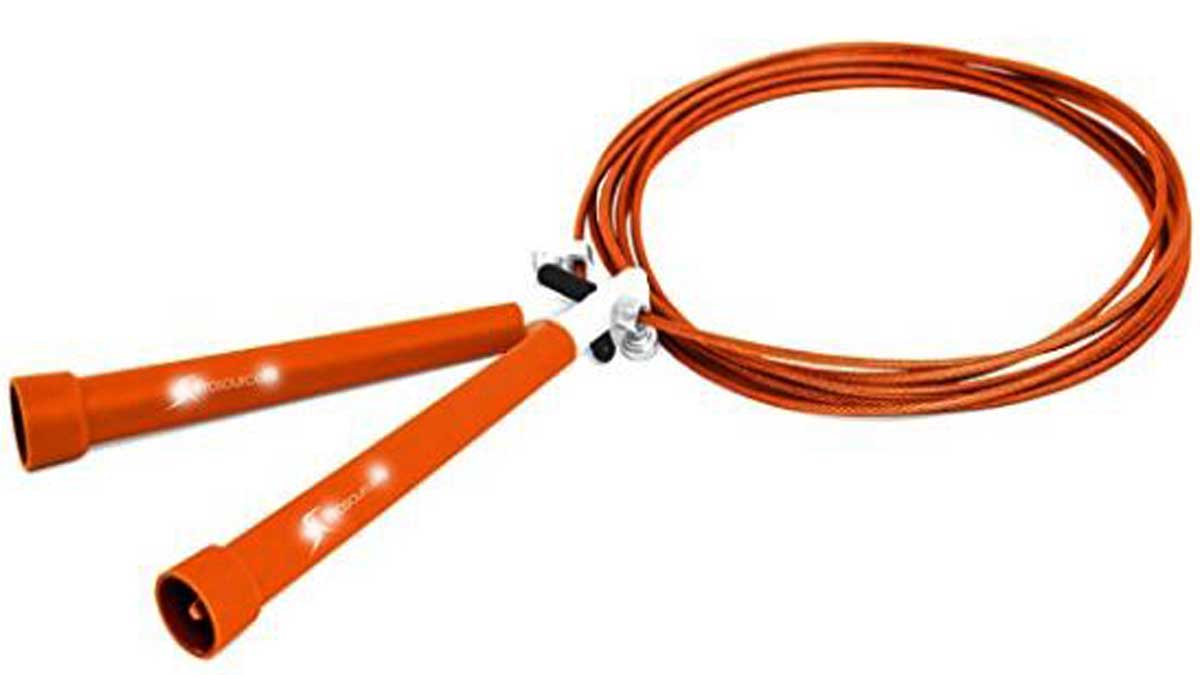 This is an ergonomic type of jumping rope that is made for you to customize and suit your physical preferences such as height. They have soft and firm grip handles that allow a seamless rotation of the rope. The rope also allows you to exchange it with a more subjective and strength enhancement experience. With this cross rope, heart-pumping cardio is very possible and easy to do.
Slides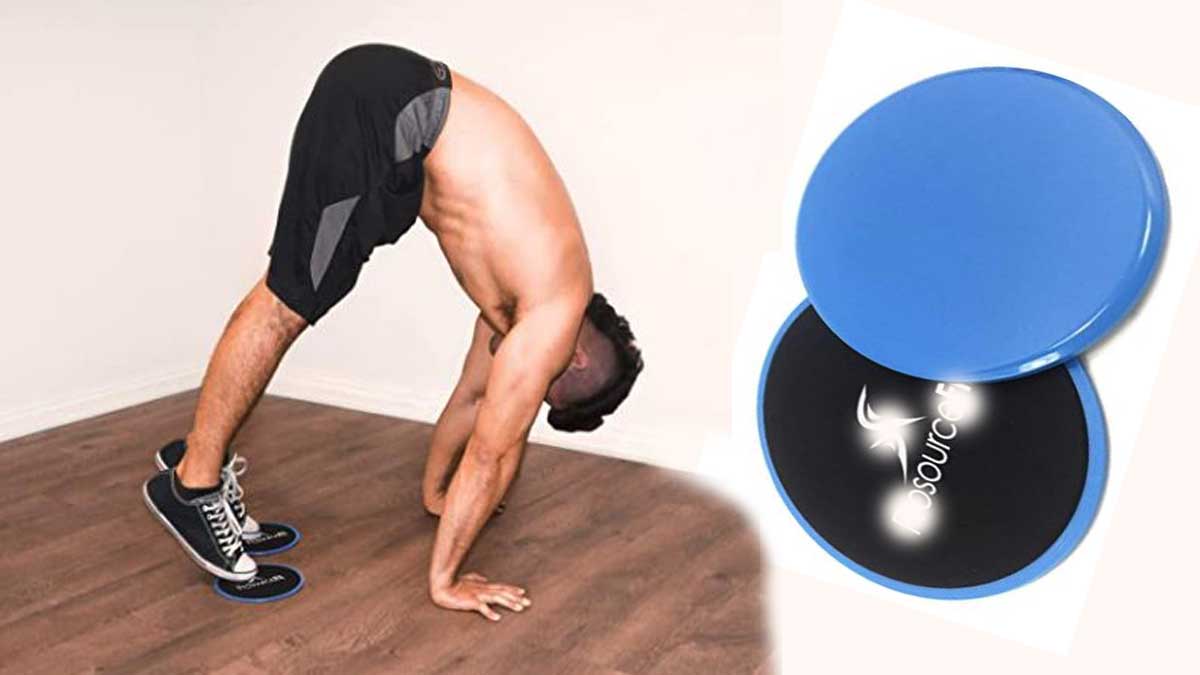 Slides are very cheap and affordable and you need to have them in your home gym for shaping your core. They will help you improve balance and body stability as you enjoy sliding on them.
Core trainer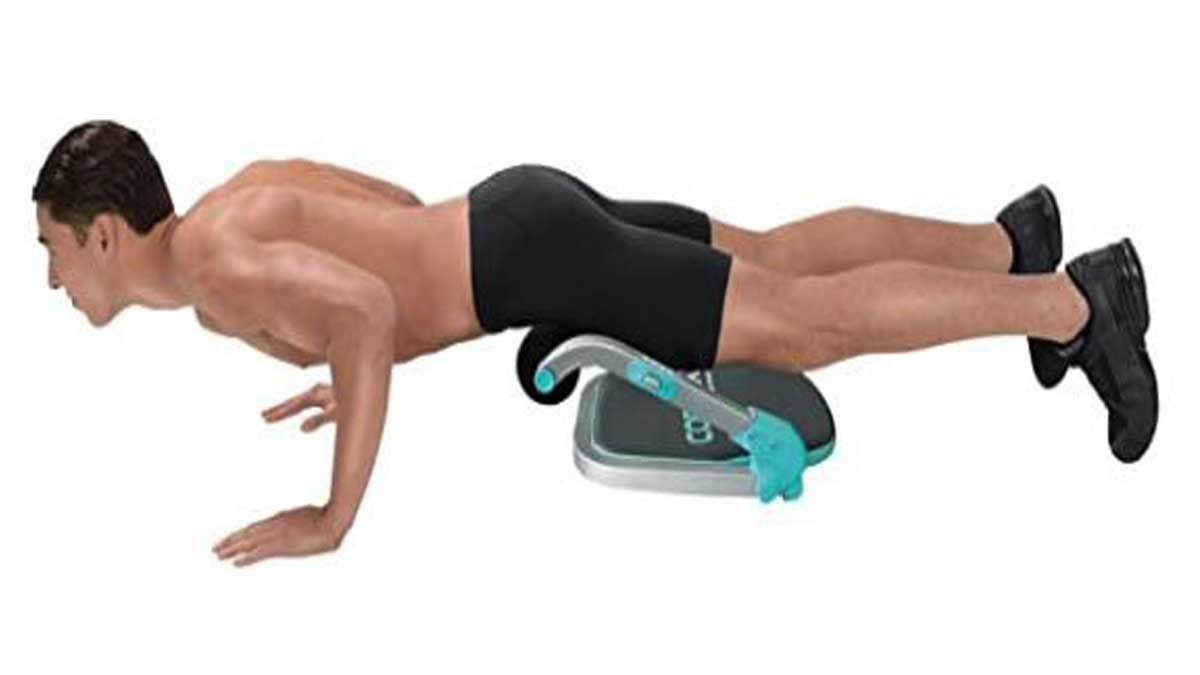 This is more fun trying it than using it for serious training. You can put your smartphone or tablet in the hole made on this equipment and keep playing as you watch a video game. It is a great core trainer and will improve your body balance and stature.
Step by Step Guide to Set Up a Home Gym (How to Set Up a Home Gym)
With all of this equipment in your mind, you can now take the following steps that will guide you on how to set up a home gym. It will also be ideal to follow it and get guidance on how you will set up a home gym with no money. The following is a step-by-step guide for you and it will compensate for the money spent when you join a fitness club.
Find space; Ensure that you can get a spacious room in the lounge or in your garage that you will dedicate as your workout room.
Equip the home gym; Look for small and inexpensive home gym equipment to stock up your workout room with. Ensure you select them according to the preferences of the type of workouts you want to partake in. For cardio, you can select a jump rope and a weighted one if possible. For strength, a single kettlebell or a set of adjustable dumbbells will do it best for you. A resistance band also comes in handy for this task.
Recovery equipment is also important and you can go for rollers to do some yoga poses. A Thera gun for vibrational therapy will also be ideal for you.
Plan for storage; to keep your gym items safe, ensure that you make a storage plan where they can be safe and free from harsh environments. This will keep them long and having a storage container is an ideal plan.
Design your setup; this will involve lighting up your gym for you to see your form with ease. You should also avoid crowding it up with lots of equipment. Ensure you give space for you to move and turn during your workouts. A mirror will also be important for you to meditate on your movements. You should also ensure that you remove anything that will distract your attention while doing the workouts.
Having set up your home gym, you can now invite a friend who is interested in workouts and form a good gym partnership.